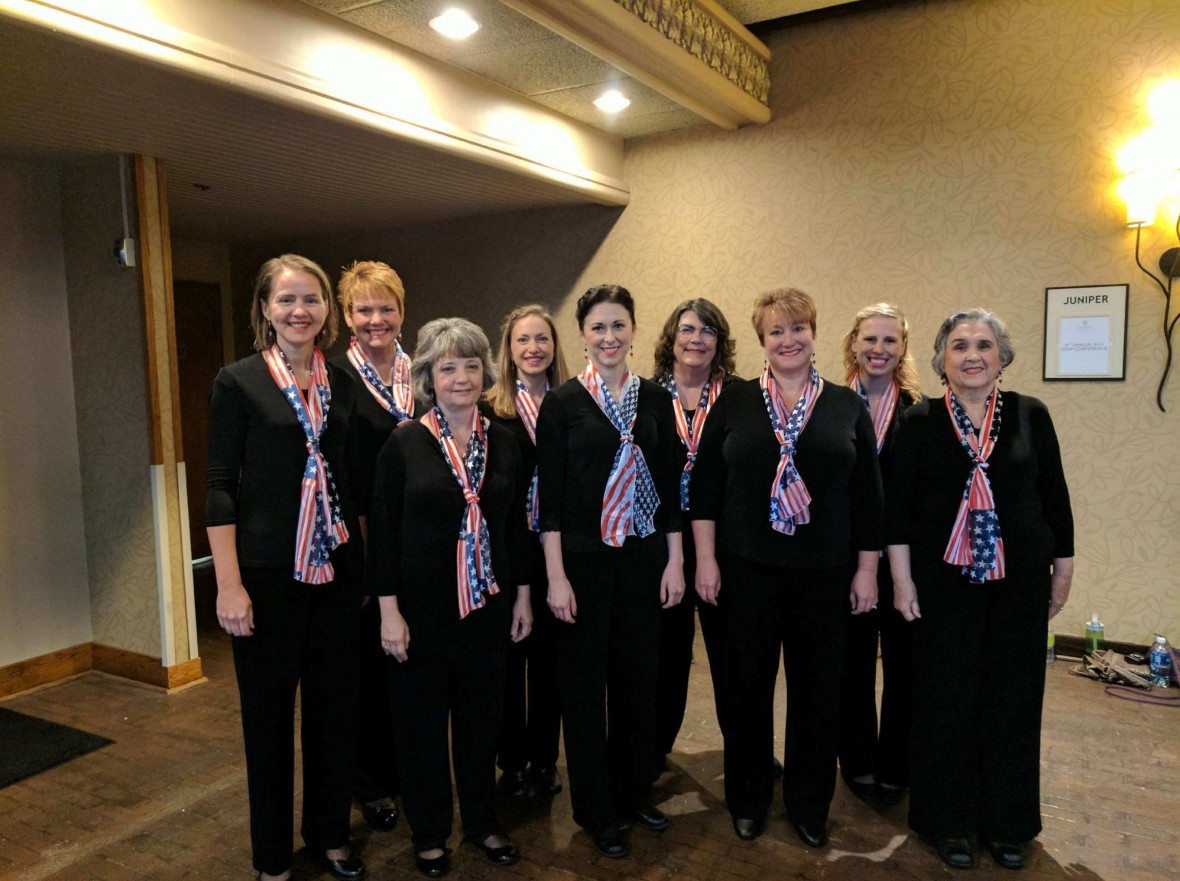 National Anthem Performance
A group from Capital City Sound Chorus gave an outstanding performance of the National Anthem as part of a ceremonial program for the Idaho State Police Dispatchers Conference, held at the Riverside Hotel on October 18. Also included were bagpipers and a police color guard.
The audience was VERY appreciative....thank you to singers (from left):
Malauna Gibby, Gail Straker, Laura Aebischer, Jeanne Allen, Hope Fredregill, Brenda Mattson, Melissa Solito, Alicia Hobbs and Janet Bryant.
Well done, Capital City Sound!